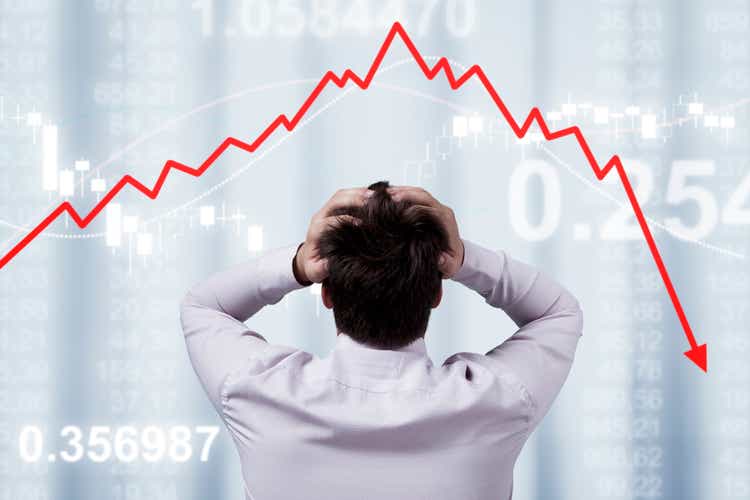 The Crisis Unfolds
This last week has seen a series of seminal events that have rocked the crypto world and shaken it to its foundations. Crypto bears are already announcing the death knell of all cryptocurrencies.
What happened? FTX (FTT-USD), one of the world's largest global crypto brokerages, effectively went bankrupt over the course of a week. FTX.US, its SEC-regulated branch that had been approved by US government regulators, also declared bankruptcy, a few days later, on November 23, 2022.
In just a week, Sam Bankman-Fried, the 30-year old CEO of the company, went from a hero glossing the cover pages of Fortune Magazine to competing for the ranks of the most vilified person in the crypto finance. Fortune questioned whether the young mogul would not be "The Next Buffett?" and made him famous enough to be identified by his initials :SBF.
Just 1 year later, the same reporter was labeling SBF as the "so-called genius", and cited scathing attacks on SBF such as the one posted in the Daily Mail by Maureen Callahan: "I never could work out what crypto is. Now a weird outfit run by an insufferable kid with a hoodie has lost billions … and it's proof 'smart people' didn't have a clue either. "
After stepping down from his position as CEO, Bankman-Fried in a series of posts to his Twitter followers, took personal responsibility: "I'm sorry" and "I [messed] up".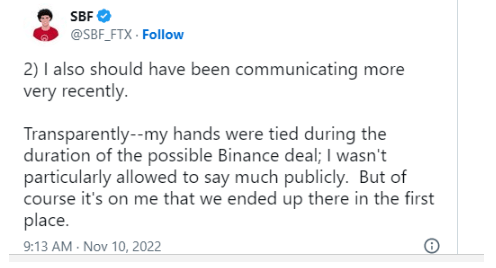 In a series of subsequent postings on November 16, 2023 , again on Twitter, SBF, painted the following picture: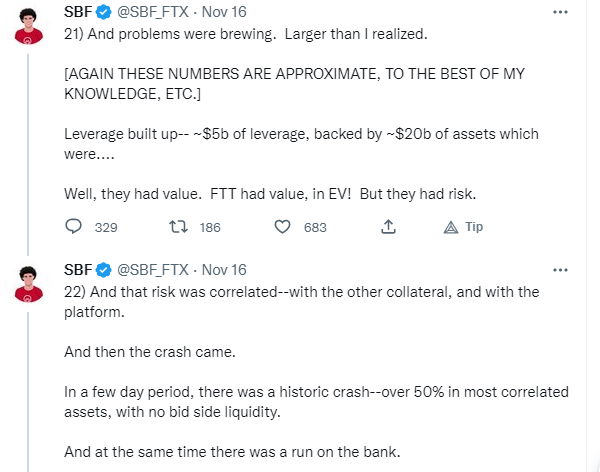 A new CEO, John Ray III, was appointed by the bankruptcy court to oversee the US firms unwinding. Ray had previously overseen of scandal-plagued energy firm Enron following its collapse in 2001.
After even a few days of review of the FTX books and records, Ray blasted the management – or rather lack thereof – of the FTX business in his first reporting to the bankruptcy court.
"Never in my career have I seen such a complete failure of corporate controls and such a complete absence of trustworthy financial information as occurred here," Ray wrote.
"From compromised systems integrity and faulty regulatory oversight abroad, to the concentration of control in the hands of a very small group of inexperienced, unsophisticated and potentially compromised individuals, this situation is unprecedented," he summarized.
What's The Damage And What Caused It?
In less than a week FTX went from an approximate market value of $40 billion to an unknown sum. It will take weeks and months to determine the extent of the damage.
A detailed analysis of all that transpired is beyond the scope of this article. Bottom line, the FTX management appears to have used customer assets to lend money to a closely related company, Alameda Research. Alameda was owned by SBF. FTX lending custodial money without customer permission was in direct violation of FTX written customer policies.
Alameda in turn risked all the money in a series of ill-conceived crypto trades, according to SBF. However, the bankruptcy documents also show that Alameda, owned by SBF, made $4.1 billion in loans to related parties, including $1 billion to SBF himself, as revealed in the recent bankruptcy filings
The money is gone, whether to poor trading or nefarious practices remains to be determined.
But the repercussions are even larger. In order to save his collapsing empire, the ambitious SBF lent money by the hundred of millions to numerous other floundering crypto businesses. Seen by the industry as its savior and compared to the likes of J.P.Morgan in saving the bank industry from collapse, SBF now appears to have been the industry's greatest Achilles heel.
Greed and Politics? Did They Mix?
SBF was the Democrat's party's second largest donor in the recent elections, donating around $40 million dollars to top Democratic candidates. He contributed to both Republican and Democrat senators who were co-sponsors of a proposed bill to revamp crypto regulations. SBF was so highly reputed as a crypto genius that he became the go-to man advising Congress on how to enact new regulations to saveguard the crypto industry from scammers and bank runs.
It is critical for crypto investors to understand the political maelstrom surrounding the FTX bankruptcy, and how that is likely to impact investments in the sector going forward.
On March 23, some eight months before Bankman-Fried's crypto empire collapsed, SEC Chairman Gensler granted what some crypto players are calling an unusual meeting to the then-billionaire SBF.
The details of that meeting are not a matter of public record. But according to Republican critics, they discussed an idea for a new SEC-approved crypto trading platform.
Prominent House member Tom Emmer (R-Minn.) tweeted recently that "@GaryGensler runs to the media while reports to my office allege he was helping SBF and FTX work on legal loopholes to obtain a regulatory monopoly."
Republican critics also cite inappropriate close personal links to SEC Chairman Gensler, who after all was the top US official in charge of regulation of the crypto space. They claim that Gensler consulted with SBF personally in devising his plan to regulate crypto. They allege that this inappropriately aided the budding billionaire in fashioning his growing empire in such a way as to avoid the clutches of regulators and curry advantage over competitors.
Now that Republicans have won a narrow victory in the House, I expect they will exploit this explosive issue to build their case against Democrats in the upcoming 2024 presidential elections.
It's possible that the political furor will fade into the background as time passes and these events will have little impact on investors willing to enter the risky crypto space.
But I think the opposite. Already the issue is beginning to gather steam. According to Coin Telegraph, a leading crypto blog, a recent petition for review by Congress had gathered 4000 signatures and stated:
"Evidence has emerged that proves that Gensler met with […] [FTX CEO] Sam Bankman-Fried, before the $14 billion collapse of FTX. Members of Congress have already been informed that Gensler was working with Bankman-Fried to give FTX a regulatory free pass while a massive fraud was going on right under the SEC's nose. […] It's time for a full Congressional investigation of Gensler's role in one of the biggest financial frauds in American history."
Democrats are likely to point out that SBF left the meeting empty-handed. Since then, Gensler has been the main proponent of clamping down on the crypto industry to prevent the kind of calamity that just occurred.
True to form, Sen. Elizabeth Warren (D-MA) was quick to formulate the Democrat line in a recent tweet. "The collapse of one of the largest crypto platforms shows how much of the industry appears to be smoke and mirrors. We need more aggressive enforcement, and I'm going to keep pushing to enforce the law to protect consumers and financial stability."
Which version is right? Are Republicans right in pointing to corruption in high places, gross administrative negligence by Democrat appointees, and nepotistic policies at the highest levels of power? Or Democrats in pointing the the dangers of too loose regulations and a lack of government oversight?
Time will tell. But for the astute investor, in my opinion, one thing is certain: this issue will become a major focus of the upcoming elections, and incite more and more political acrimony.
This in turn will have an immediate effect on the crypto investment space: until the controversy surrounding FTX is hashed out politically, there will be a freezing of new crypto ventures. Thinly-capitalized ventures will find new capital impossible to raise, and will be forced to shut down.
The Domino Effect
According to the bankruptcy filings, FTX had control over a mind-bending 130 closely held entities. Moreover, FTX had investments in dozens on non-related companies (Genesis, Gemini, CoinDesk) and large stakes in important crypto currencies like Solana and Serum. Any unloading of these assets by the bankruptcy administrator could have deleterious effects on prices.
A list of major investors in FTX read like the "Who's Who" of the crypto world: names like Binance, Multicoin, Sequoia Capital, Temasek, Paradigm, Pantera Capital.
In the tightly intertwined world of crypto, one company's debts are inevitably another company's assets. Due to the enormous leverage deployed within the crypto world and especially in the defi space and the offshore crypto brokerages, the impact of a $20-40 billion loss could end up causing losses many multiples of that.
Crypto investors worldwide are being barraged by a mind-numbing series of announcements that has them bewildered and shocked. The risk is that they will throw out good investments along with the bad, causing a collapse of otherwise healthy companies and a failure of promising, world-changing ventures.
For example, in the few days I've spent writing this article, SOL has lost another 25% of its value and I give it a big chance…


Read More: FTX And The Crypto Reset